Senior Music Minnesota Jim Berner 612-869-9004 January 4, 2012
Jim tells the Stories behind the music and sings and plays the songs of the
Music Legends of pop, country and jazz of the 1940s, 1950s, 1960s and 1970s.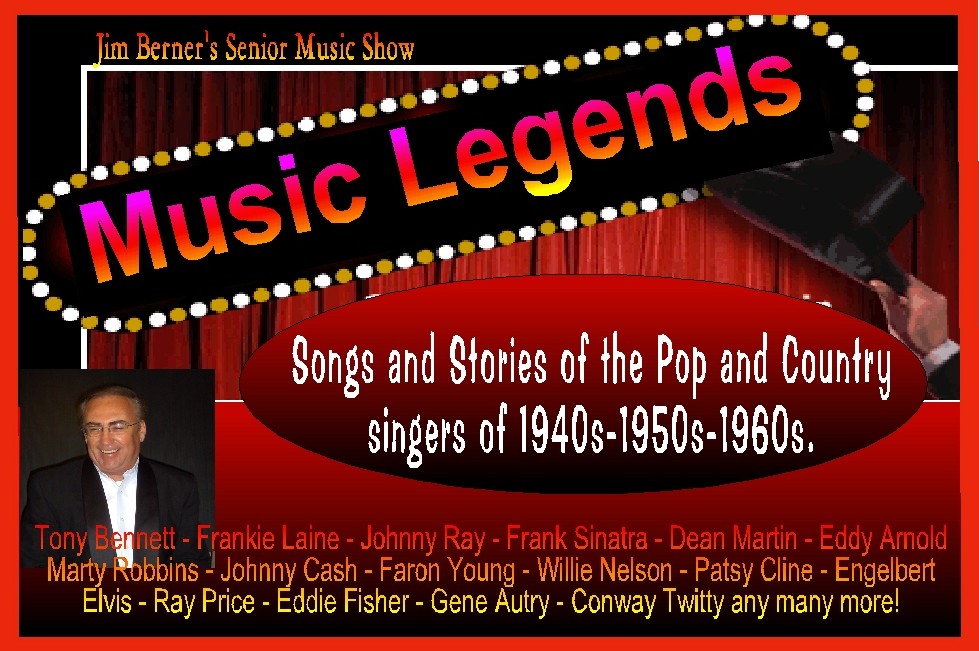 Live interactive entertainment for the "over 40" crowd
Jim Berner Professional Vocalist/Entertainer/musician with more than 25 years experience
"Senior Music Minnesota Show" for Senior Centers, Fairs, Birthday Parties, .
More than 1,000 shows in the past 4 years (250+ per year)
11 years at the Ramberg Stage Minnesota StateFair
Click : Reviews CDs(listen) Available Related Sites Email Jim

Click here to Listen Video Demo (windows media player ) Same Video Quicktime Version

"Jim, Thank you so much for another wonderful performance! The tenants always love to have you here!" Thanks, Megan at Oak Meadows

5-18-11 "They Loved your show!" Susan at River Village, St. Paul

5-19-11 "We have had a lot of good entertainers--but your the best" Member of Spirit of Christ Church

6-8-11 "Of all the entertainers we have had here-you're the first one I really enjoyed listening to!: resident Chardon Courts,New Hope

6-18-11 "Best entertainment we have ever had here!!" resident of Summerhill, Apple Valley

7-15-11 "Best entertainment yet-and that's saying something cause we do get other good entertainers!" Staff at Nine Mile Creek, Bloomington
1/27/2011: "It is hard to find the words to express how grateful we are as a community for the outstanding entertainment
Jim provided for our 'Celebration of Life' event. The joy and pleasure Jim Berner brought to our residents during his performance
was written on their faces, by their dancing, by their singing and clapping along, but most definitely by their hearts.
The positive comments just keep coming.Thankyou for a truly memorable evening."
Sincerely, Kris, Pattie, DeAnn.Beth, Leah, Brad, Amanda, Donna, Carol,
Janis, Mary Pam, Krista and all the staff at the Waterford.
Click here for:Jim's Live Music partial Song List To Book call: 612-869-9004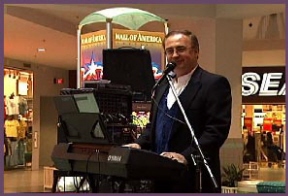 For more info or To Book Jim Berner Music call 612-869-9004 or email Contact